About us
ALL R1b (M343), R1b1a2 (M269), etc. predicted or tested people should join this project. All P312, L21, U152, U106, DF27, Z2103 and V88 are welcome. These downstream (descendant) subclade tested people are critical as role models for new R1b tested folks to compare with. In-depth testers benefit from more people finding them and testing their SNPs. We help identify your subclade and provide guidance. Our gateway service joins you to the correct subclade project. This is a public project so the project reports are viewable. We don't publish your full name or contact info and try to respect privacy.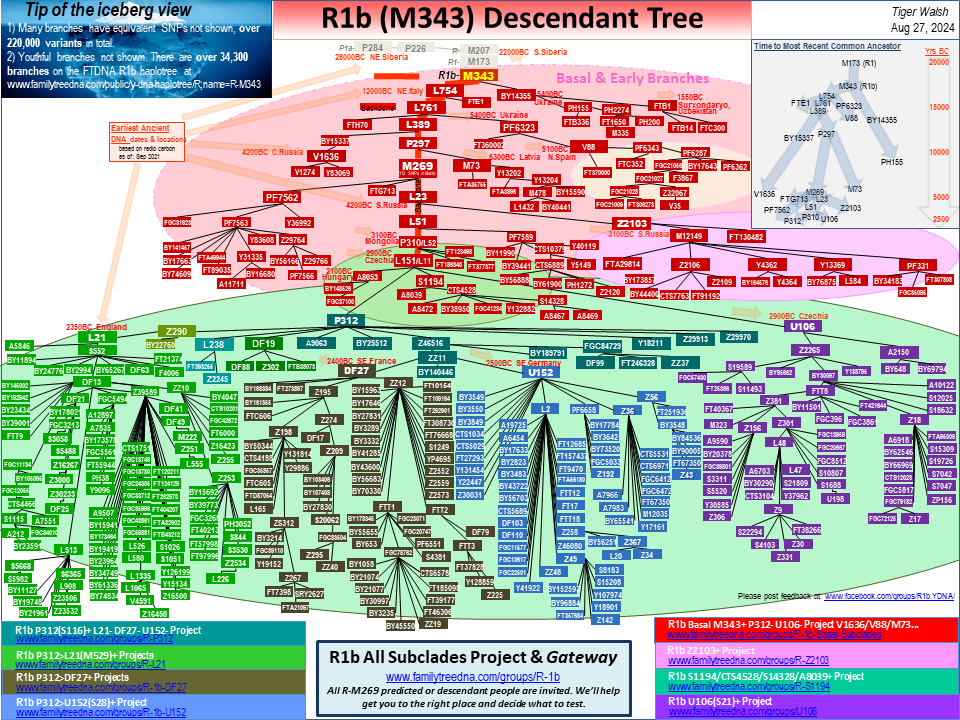 Key Steps to Take and project overview at
About/Background (click here.)
The project goals are to encourage deeper DNA testing to support understanding of the origins of our male lineages, while helping individuals find family paternal lineages and ancestral origins. The project supports full genetic genealogy - the development of the phylogenetic tree starting from family genealogies and breaking through genealogical brick walls to determine the timing and locations of the relationship of families, super-families and clans.