About us
14/11/2014 > Pylogeny Reserach by Al and L24 Teeam Graphics by Ludmila Ryabchenko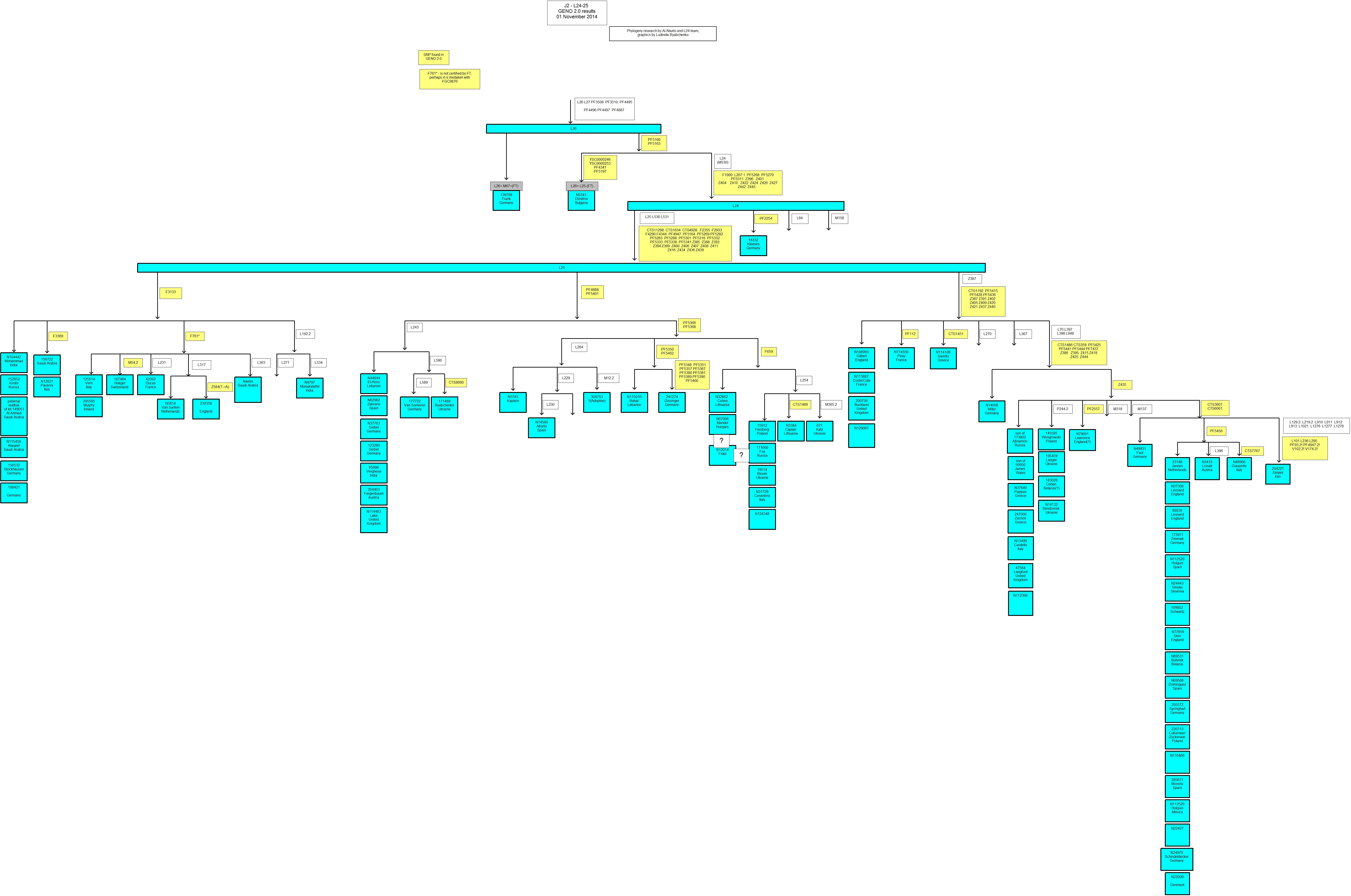 24/06/2014

Fluxus Diagram Reduced Median joining, L192.2 group
Kit no 154461 which is confirmed as J2, has the rare value of 19 at DYS 388. here after the Histogram of DYS 388 for 906 J2-haplotypes.
26 December 2009 Afterwards joining of a new memeber from Lebanon, I have update the Fluxus Diagram of J2a4*, I included the member with Kit no M6058, albeit his belonging to J2a4* is still not confirmed, we area waiting his SNP deep clade.
25 December 2009 I have included the 67 Markers. We note that Kito no M5007 and M5038 are closely related.
25 December 2009 I have used all the 67 Mrakers except CDYa and CDYb which seem to be fast mutating. The clustering into Msaken,Al Ahsaa and Najd is clearly shown by the diagram. One member from Emirates (Kit no M4258 does not belong to any of teh three sub-groups. We hope that all members complete their 67 Markers test to get a more clear picture.