Explore your mother's maternal line in greater depth with the mtDNA test.
Shop mtDNA bundles
A test for both biological males and females, mtDNA is used to help answer questions about relatedness on the direct maternal line.
WHY mtDNA?
mtDNA is passed down from biological females
While both males and females inherit mtDNA, only biological females can continue to pass on mtDNA. mtDNA testing can help you discover and verify your direct maternal ancestry by connecting you with other individuals who are descendants of a shared common matrilineal ancestor.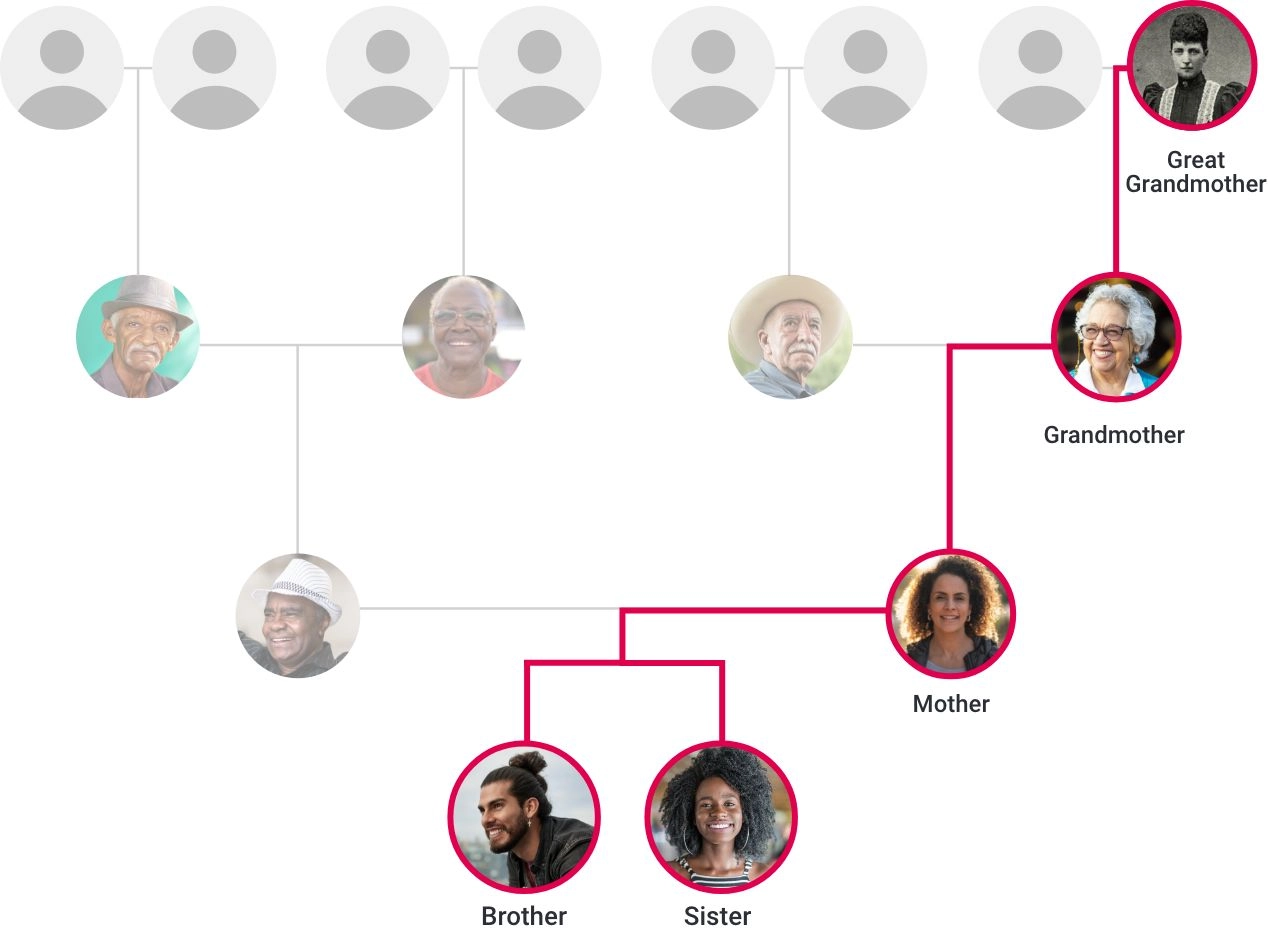 CONNECT WITH mtDNA RELATIVES
Join the world's largest database of mtDNA testers
Your mtDNA matches will share a common ancestor with you on your direct maternal line. That common ancestor can be recent -meaning within a generation or two - or more distant - living up to or around 1,300 years ago. The tools and data gained through a mtDNA test can help you learn more about your matrilineal family history.
Connect with matches to discover your shared matrilineal ancestry.

View and explore your mtDNA matches' Family Trees.

Discover new matrilineal ancestors.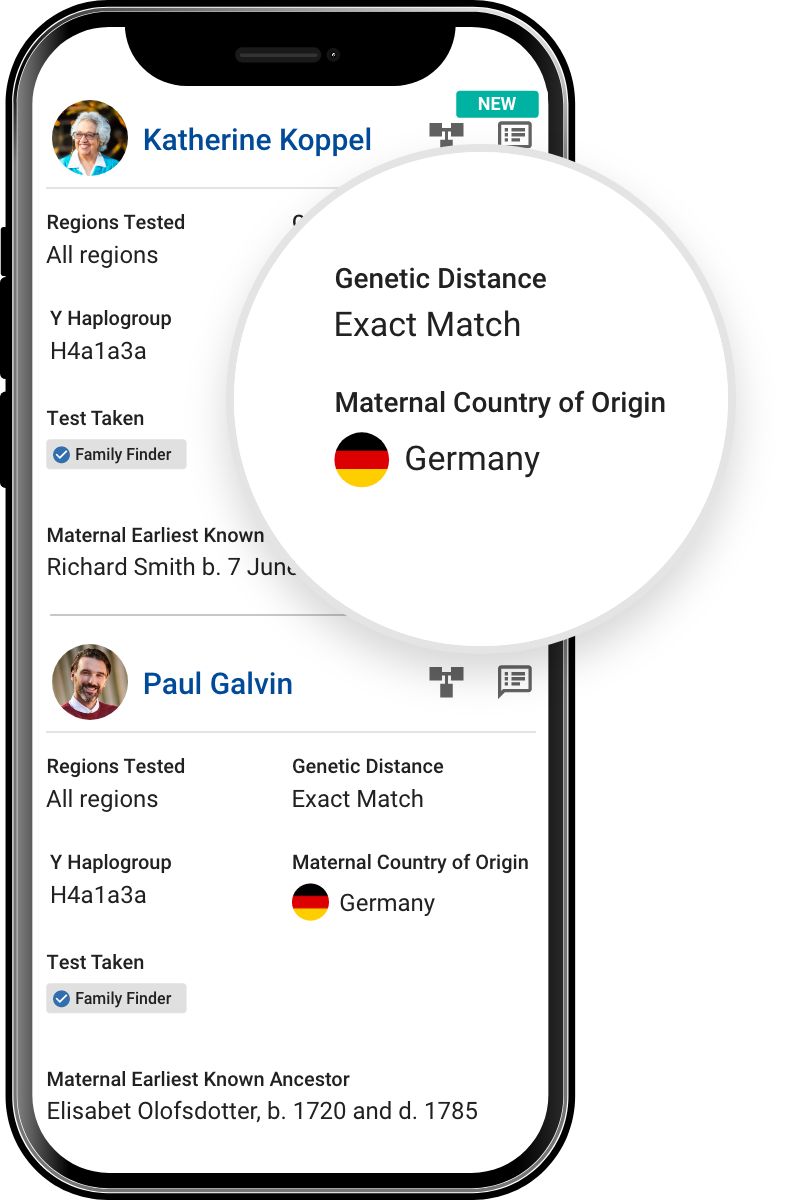 DISCOVER YOUR mtDNA HAPLOGROUP
Follow the path of your direct matrilineal ancestors
Use mtDNA to determine where your direct maternal line's ancestors came from, their locations in historic times, and how they migrated throughout the world.
Discover your matrilineal ancestors' ancient migration path out of, or across, Africa.

Find your placement on the world's largest mtDNA Haplotree.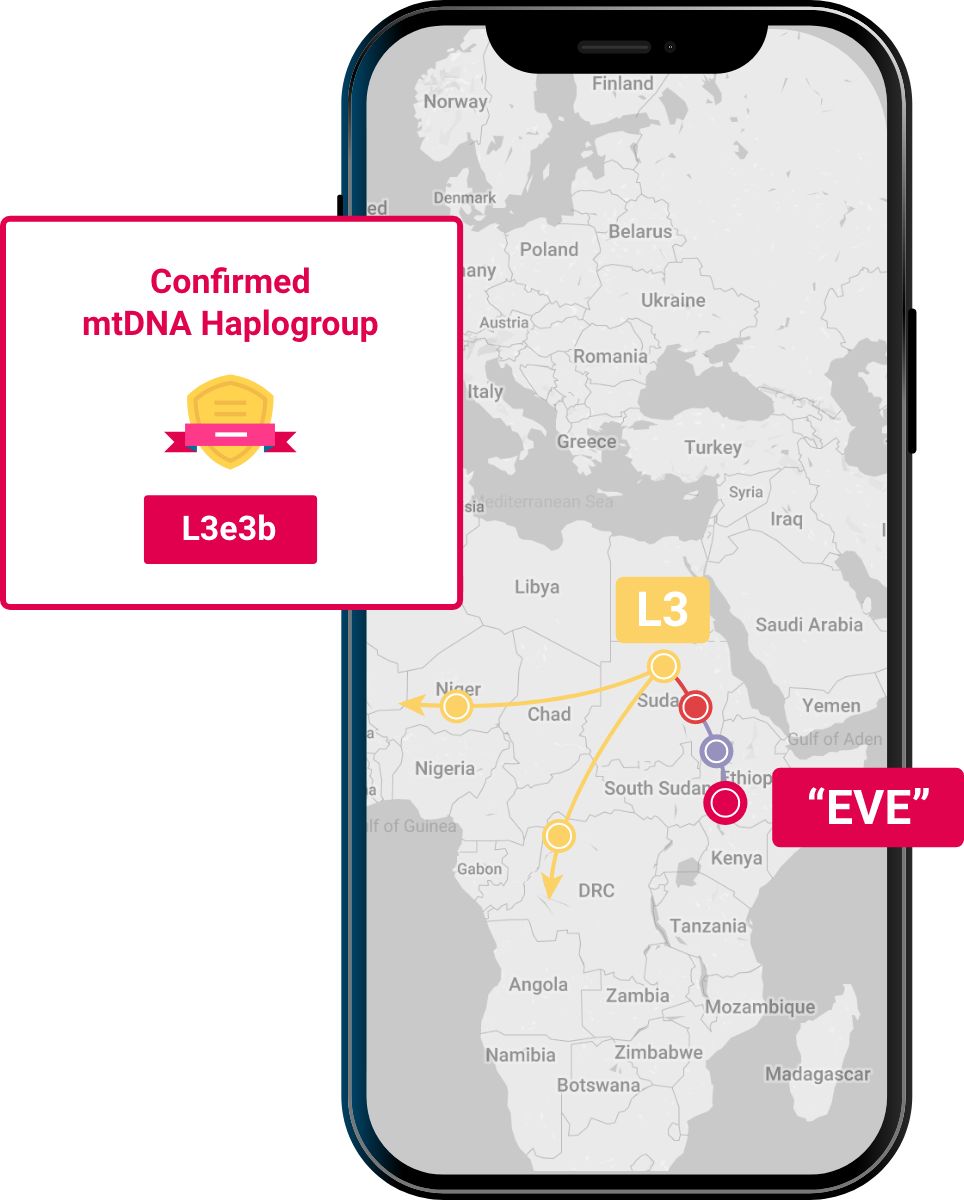 GET YOUR PERSONALIZED mtFULL SEQUENCE VIDEO
It tells the story of your maternal ancestry and is a fun way to share your results with friends and family.
Be part of The Million
Mito Project
Take the mtDNA test to discover more about your maternal line and automatically be one of the one million testers whose results will rewrite the
mtDNA Tree of Humankind.
FREQUENTLY ASKED QUESTIONS
Have questions? We have answers.
Here are the most frequently asked questions about FamilyTreeDNA. If you have additional questions, feel free to visit our Help Center or reach out to our Customer Service team.