About us
PROJECT BACKGROUND, KEY STEPS TO TAKE, OPERATIONS AND MORE
You are welcome to join if you are a member of this Y haplogroup. Y DNA testing at FTDNA is required to join. Just click the JOIN button above in the banner and sign in with your kit #.
The
project goals
and introduction are on the
About/Overview
web page. Y chromosome SNPs are the primary method of marking branches on the
Giant Tree of Mankind
, so this project is for people who are interested in SNP testing.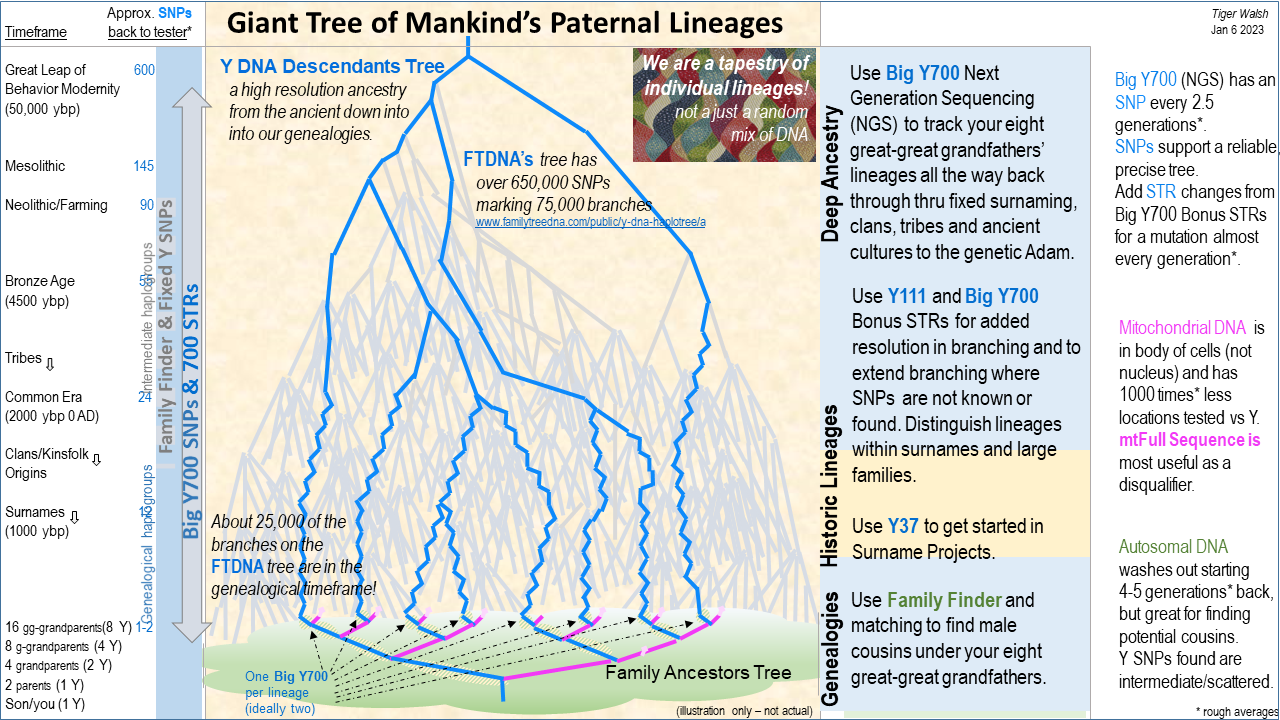 The Contents below contain
- Key Steps to Take
- Project Operations and Considerations
- More about SNPs
- Frequently Asked Questions (FAQ)
---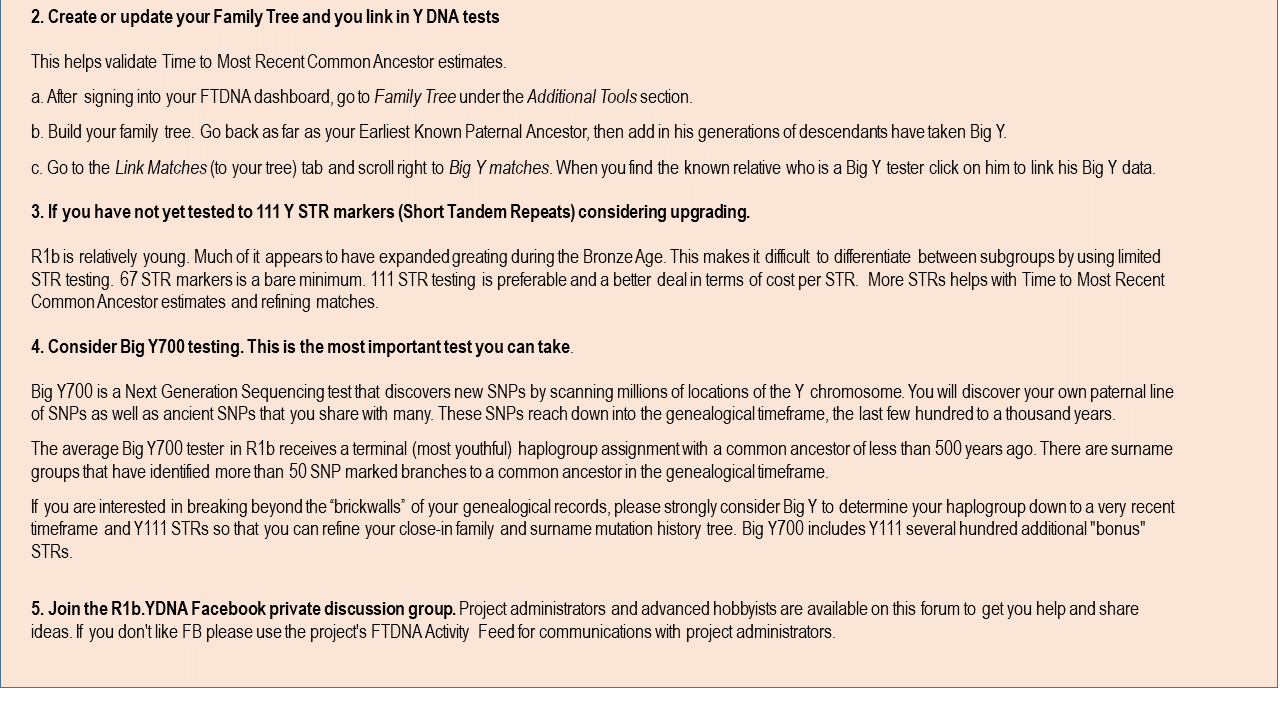 Go to top
---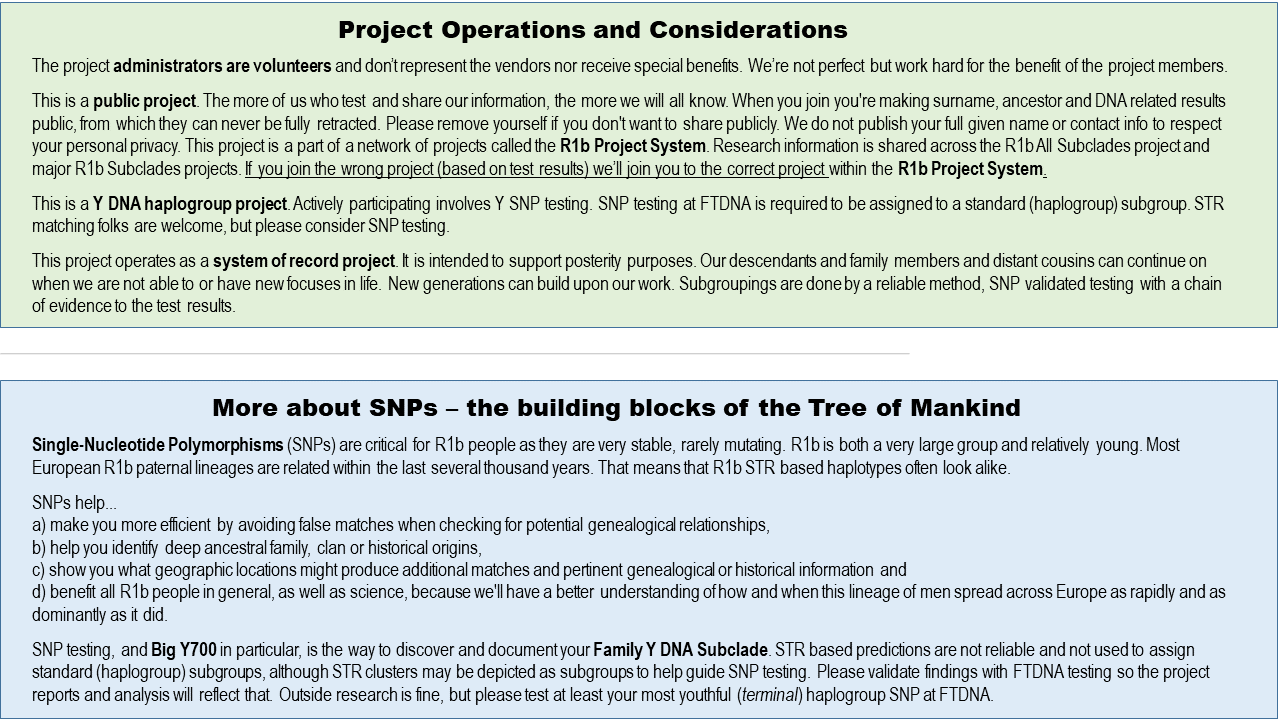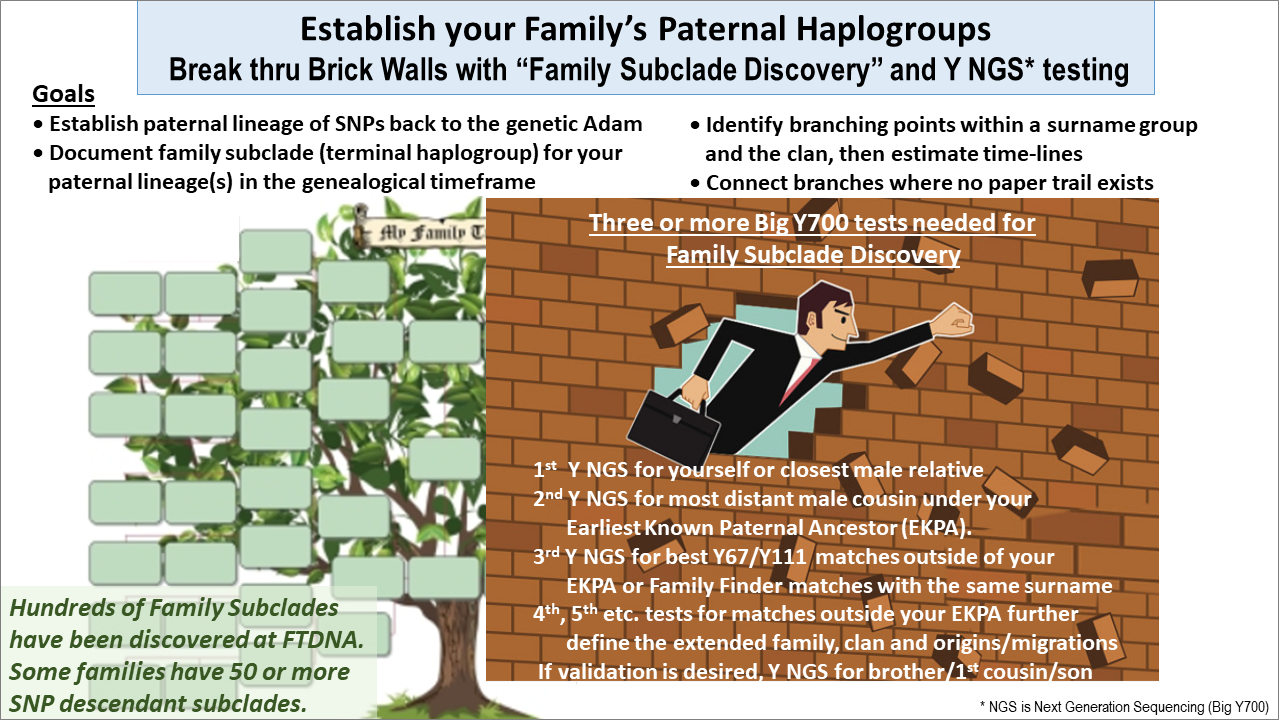 Go to top
---
FREQUENTLY ASKED QUESTIONS ARE ANSWERED ON THE R1b FAQ PAGE
Why Y DNA testing?
Why DNA testing at a full platform genetic genealogy company?
Why Y STRs and how are they used?
Why Y SNPs and how are they used?
Why Big Y Next Generation Sequencing?
What should I do with my Big Y results?
Should I upgrade Y STRs, even if I have limited or no matches?
What are SNP Packs and which should I consider?
What are terminal SNPs? novel SNPs? private and public SNPs?
---
Thank you for your consideration.
Please review the About/Results web page for graphics and results.
Go to top