About us
Sponsored by the Maine Irish Heritage Center (MIHC), the Maine Gaeltacht project, established in October 2011, invites documented Irish descendants with Maine roots or connections to join the project. We especially encourage testers with County Galway ancestry to join our project. By joining this project, you'll hopefully connect with relatives throughout the world, especially in Ireland. If you don't know your ancestor's townland or county of origin in Ireland, this simple swab of a cheek test may help you with this often difficult problem in Irish genealogy.
In Maine, we find that Irish from the same place of origin tended to cluster together. Portland, for instance, was a hub for immigrants from County Galway. Once an immigrant established themselves, they often helped the next Irish man or woman to emigrate - a relative, friend or neighbor. It's important to know that Irish immigrants could have arrived in America through various seaports. They may have come through an eastern seaport of Canada, Boston, New York or even New Orleans. Some Irish came directly to Maine only to move elsewhere at a later time, leaving some of their relatives behind in Maine.

The Maine Irish Heritage Center is partnered with the Carna Emigrant and Diaspora Centre in Carna, Galway. Be sure to visit their site.
This project is an autosomal DNA project. Our project members use the "Family Finder" test product to find and connect with relatives who have also "Family Finder" tested. An autosomal DNA test is good at detecting relatedness out to about 5th cousins. We also encourage male participants who have a documented paternal line link to County Galway to test their YDNA and female participants with a documented direct maternal line link to County Galway to test their mtDNA.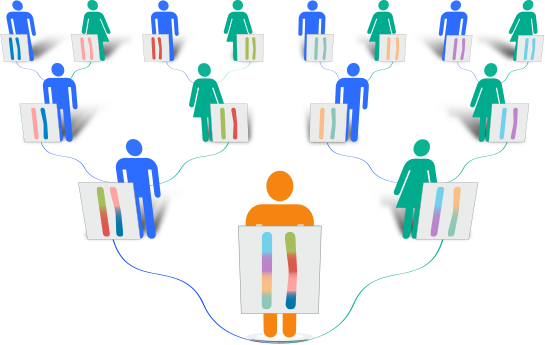 If you've already tested with Ancestry or 23andme(v3), you can transfer your results.